Bitcoin ATM
Bitcoin ATM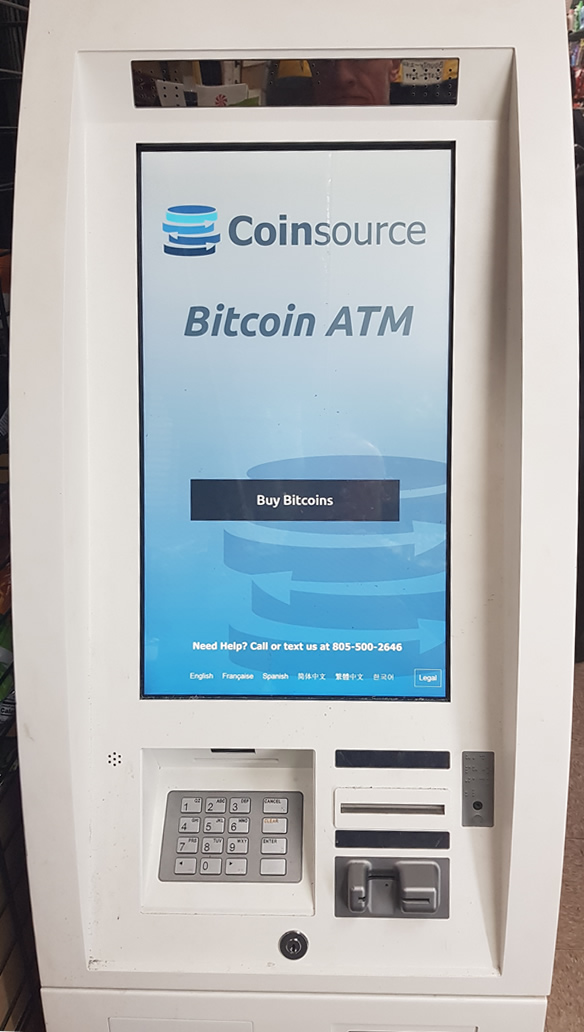 The first Bitcoin Automated Teller Machine (ATM) opened in the Waves coffee shop, Vancouver, Canada in October 2013. It was followed later in the same year by The D Casino installing a machine on their premises in Las Vegas, US.
Since then, a steady rollout occurred across the World and there are 1,635 Bitcoin ATMs currently in use; new installations are added at a rate of almost five per day. Seventy-five percent (1,200+) of the ATMs are in North America, twenty-one percent (300 +) in Europe, three percent (50+) in Asia and the balance spread randomly elsewhere.
Bitcoin ATMs are privately owned and operated by entrepreneurs who collect service fees as revenue. However, they have to pay space rental for the machine?s location, local licenses, utilities, exchange connection fees, maintenance, consumables and so forth. There is currently a major worldwide recruitment drive by Bitcoin ATM manufacturers to solicit owner-operators for new installations.
There are two types of Bitcoin ATMs:
One-way Bitcoin ATMs only allow for the insertion of cash and withdrawal of Bitcoin; this type makes up 70% of all Bitcoin ATMs worldwide.
A Two-way Bitcoin ATM has the additional functionality of dispensing fiat cash to you in exchange for your Bitcoin.
Using a Bitcoin ATM

Buying and selling Bitcoin at an ATM is straightforward, although the exact procedure may vary slightly between makes and models of ATMs, the process is fairly intuitive and the user is guided with the help of on-screen prompts.
To buy Bitcoins, you enter the amount on the ATM keypad, a scanner reads your Bitcoin wallet QR code, you deposit cash and the ATM sends Bitcoin electronically to your wallet. If the ATM does have a printer attached, you will be provided with a hard-copy receipt of the transaction.
When you sell Bitcoins, select that option on the Bitcoin ATM's menu, scan the ATM's on-screen QR code to your wallet, transfer the Bitcoin from your wallet to the ATM, after which the Bitcoin ATM will dispense your cash in fiat currency.
The major benefit of using Bitcoin ATMs is that you can obtain Bitcoins in exchange for cash, even if you don?t have fiat bank or card facilities. Also, you remain fully anonymous.
The major drawback is the costs associated with Bitcoin ATM transactions; currently the average fee recorded worldwide is 8.80% of your transaction value.