Poloniex Review
Poloniex is arguably the leading pure cryptocurrency exchange in the world, meaning it doesn't deal with any type of standard currency. This exchange has four different markets that you can use to purchase cryptos: Bitcoin (BTC), Ethereum (ETH), Monero (XMR), and a U.S. dollar tether market.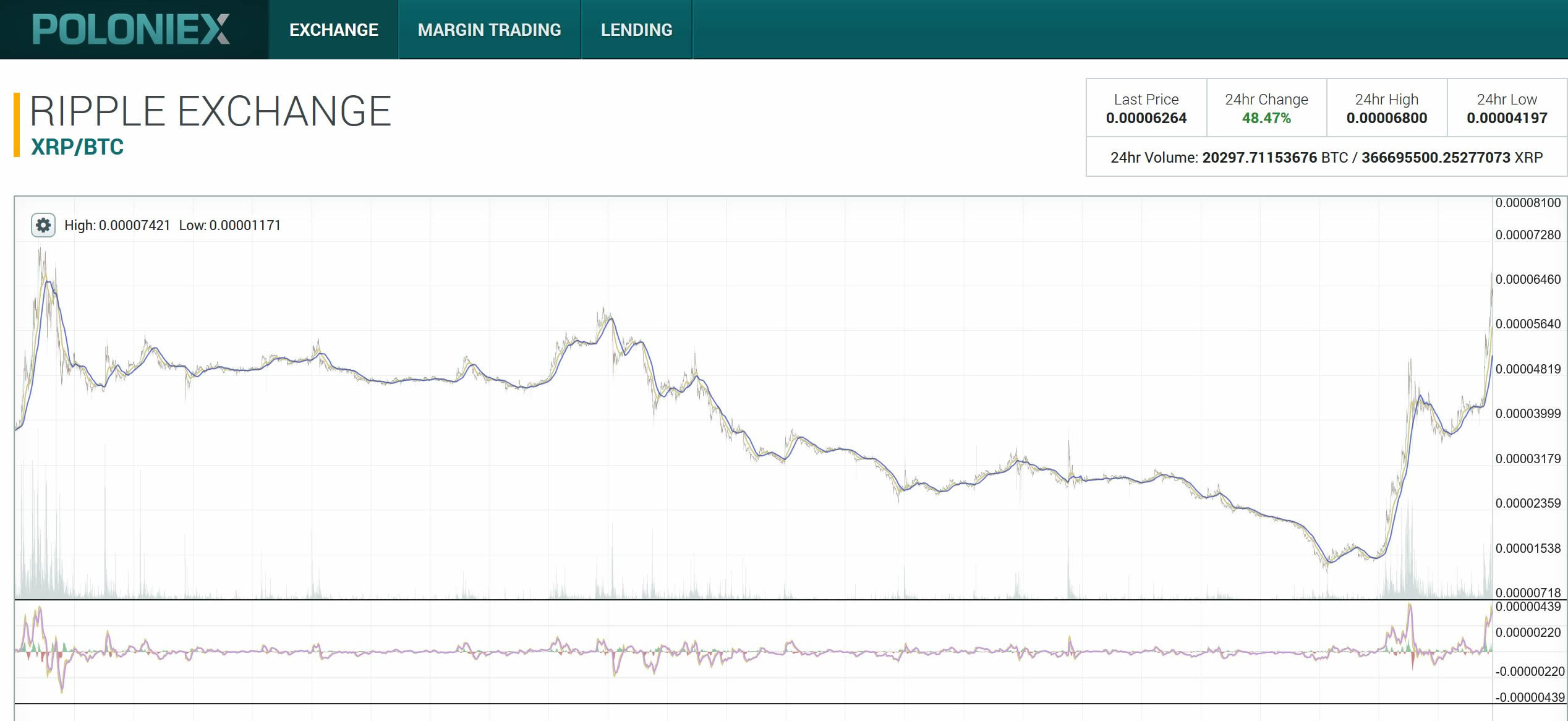 Anyone of these cryptocurrencies can be used to buy and sell any of the altcoins listed on this exchange. That means you can easily convert any crypto that is listed on Poloniex into any other currency listed there, or into a U.S. dollar tether if you do not like the direction the markets are going.
As of Aug. 29, 2016, Poloniex became registered with the Financial Crimes Enforcement Network as an official money services business. That came only two years after the exchange was founded.
Despite being registered as a legitimate business, little is known about the firmís founders.
Benefits of trading on the Poloniex Exchange
There is no such thing as the perfect cryptocurrency exchange. Itís more of a matter of finding a trading platform you are comfortable with. Here are some advantages of using Poloniex:
High volume of trades
Very good charts and other tools for data analysis
Very popular among cryptocurrency traders
Offers margin trading and lending
Accessible from all over the world
Supports over 70 cryptocurrencies
Very low transaction fees
Trading interface is open source
Users can have multiple accounts
Disadvantages of trading on Poloniex
As impressive as this exchangeís platform is, there are still several things that can be improved upon. Some of these include:
The increasing number of users who run into issues while trying to withdraw funds
Being unable to purchase cryptocurrencies with fiat currency
Platform might be a bit overwhelming for novice traders
The Centralized key management system might be compromised at some point in the future
The quality of customer support has been consistently getting worse as the site grows
The identities of the owners and key players remain unknown
There are no known physical locations
The site lags at times due to high user volume
Lots of whales trade here which sometimes leads to price manipulation
How secure is Poloniex?
Earlier, we talked about how Poloniex's centralized key management system could be compromised at some point. Let's expand on that a little more.
What this means is that the managers and owners at Poloniex (who remain unidentified to date) control all the private keys to all the wallets where you store your cryptos on the exchange. That means someone at Poloniex has access to all your funds.
If the owners wanted to simply pack up and disappear MT. Gox style, the framework that allows them to do so is already in place. Having a centralized key management system could also be an issue if hackers manage to get a hold of the keys.
Poloniex claims most of their deposits are stored offline using air-gapped cold storage systems. It also uses browser recognition technology and multi-factor authentication to give users increased security.
While the fact there is so little information available about the owners of this exchange might be unsettling for some, they do have a very impressive track record. They suffered their first security breach shortly after opening for business in 2014, leading to over 12 percent of the BTC in their wallets being stolen. Poloniex became the first crypto exchange to reimburse their customers after a security breach, compensating all users that were affected.
In the world of cryptocurrencies, inexistent information about the founders of a coin or exchange isn't always a bad thing. There are legitimate reasons why such people would prefer to remain anonymous since the laws governing these companies are not yet clear.
Bitcoin, itself, is the perfect example as it is without a doubt the most successful cryptocurrency in the world, while its founders remain unknown to this date.
Poloniex Exchange Summary
Without a doubt, Poloniex is one of the leading cryptocurrency exchanges in the world right now. It offers lots of benefits to its users that are not offered on competing exchanges, and its few drawbacks are issues that can be addressed in the future. The deterioration in quality of customer support, combined with an increase in withdrawal issues, however, are a concern.