Ledger Nano S Review
Ledger Nano S Review
The Ledger Nano S hardware wallet is probably the second most popular after Trezor. The Ledger is a typical cold storage solution for those with substantial holding of bitcoin or who simply want maximum security for their coins. You should also consider using a wallet like Ledger when bitcoin (or other alt-coins) are about to fork.
Ledger Nano S Wallet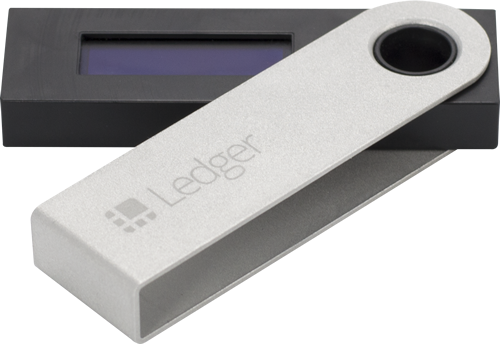 Dimensions: 60mm x 17mm x 8mm
Weight: 18g
Pros
Well-finished, compact design
Value for money
Supports multiple cryptocurrencies
Strong security
Open source software
Cons
Confusing approach to wallet apps
Limited to Chrome Browser
Small screen
Memory limits number of currency apps on the device
Like other hardware wallets, you connect it to your computer using a USB cable. In looks, it resembles a standard storage stick, approximately 60mm in length when stored or 98mm when folded out during use. The outer protective surface is a nice brushed metal which gives the Ledger Nano S a feel of quality which its main rival lacks, making it a nice object just to hold.
The inner working section is a hard plastic which, again, feels good quality. Although the OLED screen on the Ledger Nano is only 7mm x 25mm, the display is clear and easy-to-read through the use of blue text on a black background. Once set-up, you can change the screen brightness, rotate the screen or invert colours.
Along with the main device, you receive a USB cable, keyring and keychain, lanyard, seed recovery card and a very brief start-up card directing you to a URL. Ledger
Getting stated with Ledger Nano
Connect your Ledger Nano to your computer using the USB connection provided in the box and go to start.ledgerwallet.com. You will need to select the model you've bought and then both the Ledger site and the device itself will lead you through the set-up process.
Navigation is via two button on the top of the Nano. You use the left and right buttons to move through options and both buttons to select, confirm or continue.
You will need to select a four digit PIN code when you first use the Nano. This will be used each time you connect the device (private key) to the online wallet (public key). Be very careful; three incorrect entries of the PIN will result in your Nano resetting. If you think your PIN might have been compromised, it is possible to change in the Nano settings.
After that you will be steered towards writing down your 'recovery phrase' or seed words. Beware, there are 24 of them! Although we've said the screen is fairly clear to read, after so many words it becomes a strain on the eyes. There was a moment of despair when the device prompted us to verify the phrase, asking for first word number 7 and then word 9. Each time you have to scroll through the list to find the word you want. Surely not for all 24!? No, it comes as relief that only two checks are required.
Your device is now ready to use. Sort of…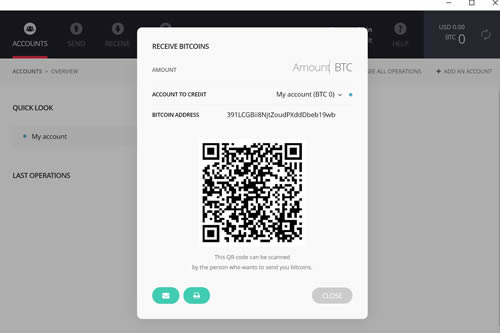 Before you can do anything meaningful with the Ledger Nano S you will need to download and install apps onto your computer or phone. These come in two forms:
Wallet Apps for managing accounts, sending and receiving your bitcoins.
Management Apps to manage the other apps and to authenticate transactions
Importantly for security, all the Ledger Apps are open source software. So anyone can check they are not compromising your private keys or funds in any way.
The Bitcoin App is only compatible with Chrome, so you may need to swap browsers - this makes using the wallet a bit restrictive in practice for a lot of people, especially those in the bitcoin world who try to steer away from huge companies with poor records when it comes to privacy.
Installation is simple, asking you which Bitcoin you want to manage (suggesting Bitcoin Segwit version) and requiring the device to be connected and PIN entered. Once inside, it is a fairly standard interface and you are ready to start transacting.
The settings you can change, once set-up, include
The display of Bitcoin units such as BTC, mBTC or even bits, the fiat exchange rate, interface language and region.
How many confirmations are required for spend, the default transaction fees (normal, fast and slow) and the default blockchain explorer.
Hardware updates
The blockchain (remember the original choice between bitcoin, bitcoin cash and legacy or segwit)
Setting up tools like defaulting to payment via Ledger in Chrome by default, signing a message and exporting logs.
Ledger Nano S Summary
A nicely finished product from a respected company with lots of users, and thus field-testing. In our view, the actual device is superior to the Trezor, its main competitor. However, it is let down by the seemingly haphazard approach to the public-key wallet. Still, it is one of the best two wallets on the market.