Paxful Review
Paxful Review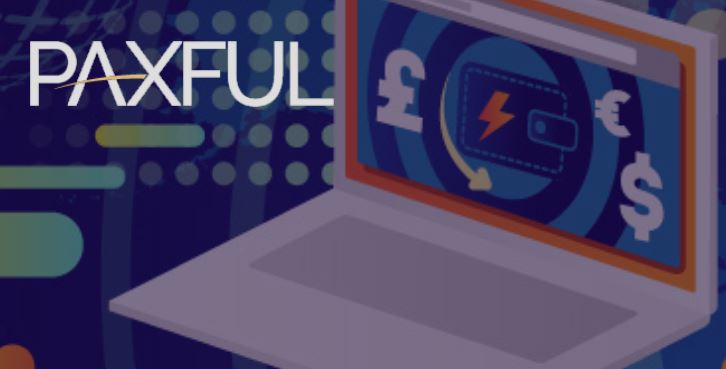 Paxful is a lot similar to LocalBitcoins, which is the largest user-manned Bitcoin exchange in the world. Like LBC, it accepts users from all over the world. That's a sharp contrast to the banking-styled exchanges like Coinbase which only serve users in select countries.
Traditional banking-style cryptocurrency exchanges like Coinmama and Coinbase require you to upload personal information like your identification documents and bank statements. In addition, many of these exchanges also track the things you do with the Bitcoins you purchase. Send it somewhere that Coinbase, for example, deems suspicious and your account will likely get banned.
The anonymity that Bitcoin provides is one of the main reasons why it has become increasingly popular in recent years. That means those who want to continue buying and selling Bitcoins without having to give up their important personal information have to go to the lesser-regulated exchanges like Paxful.
Purchasing Bitcoins on Paxful
Think of Paxful as the eBay for strictly Bitcoins. Users from all over the world put up listings to buy and sell BTC. The website simply provides a platform for buyers and sellers to interact with one another. There are literally hundreds of payment methods accepted on Paxful. Like LocalBitcoins, Paxful also utilizes a system that makes it easy for users to add new disbursement methods. Popular ways to purchase Bitcoins on Paxful include:
Credit cards
PayPal
Gift cards
Western Union
WCash Deposits
Pre-paid debit cards
Purchasing Bitcoins on Paxful is extremely easy. For starters, pretty much any payment method you can think of is accepted by some seller there, and, if it isn't, you can always create a new listing for it. The entire process only takes a couple of minutes.
To make a purchase, you click on the payment method you want to use. You will then be taken to a page where all the sellers who accept payments are listed. The page also contains lots of other information like the seller's reputation, past feedback, and when last the person was online.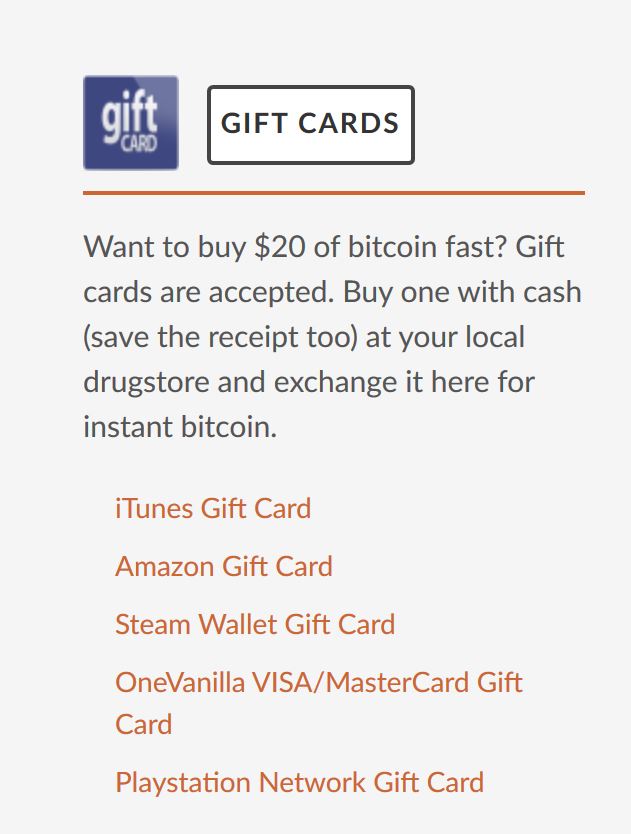 The sellers with the lowest margins are typically listed on the top of the page.
The prices you will find on Paxful are generally higher than what you will find on exchanges like Coinbase. Selling Bitcoins to individuals can be a risky business since Bitcoin transactions are irreversible, while payment methods like PayPal and credit card payments are reversible. That means the seller can easily end up with no money and no BTC if the buyer decides to reverse the payment. The extra margin is added to make up for the risks that come with selling Bitcoins on a user-operated exchange like Paxful.
Some sellers might require you to verify your information when purchasing coins if you're using a high-risk method like credit cards and you are yet to establish a positive reputation on the site. You're better off using non-reversible payment options like cash deposits if you're not open to giving up your personal information.
Make sure you read the terms and conditions a seller has prior to opening a trade. Once a trade is opened, wait for the seller to respond before sending a payment. Always follow all the instructions provided by the seller.
The amount of Bitcoins you're trying to buy is automatically taken from the seller's wallet and placed in an escrow when you open a trade, so there's no way the seller can take your money and run.
Once you have sent the payment, click the "Payment Sent" tab. That will notify the seller that you've paid. The seller then verifies the payment and releases the Bitcoins to you.
In the rare case of a dispute, Paxful's moderators will investigate the trade to verify if you sent the payment or not. If you have proof you've sent the payment, the moderators will release the coins to you.
Paxful Pros
Users all over the world accepted
No transaction fees for buyers
Large variety of payments accepted
Increased privacy
You only need .05 BTC to open a "sell" listing
Paxul Cons
High transaction fees for buyers and sellers when transferring out of Paxful
Not as many traders as LBC
There are easier ways to buy BTC if youíre willing to give up your personal information
Zero transaction fees for buyer
There are no transaction fees when you purchase Bitcoins on Paxful. The seller is charged one percent of the transaction amount. Obviously, that's just a marketing gimmick since you are purchasing the coins here at markup prices. Smart sellers have already worked the fee into their sale margin.
Everyone pays a fee when you transfer Bitcoins from your Paxful wallet to an external one. Paxful wallet transaction fees are higher than what you'll find on other platforms like Poloniex or LocalBitcoins.
Tips for successful transactions on Paxful
As is the case with other exchanges where users control the buying and selling that takes place, there are a few things you can do ensure your transactions go smoothly:
Browse the support forum often: There are lots of useful tips for you to learn on Paxful's forum. There's also an area where users report suspicious users.
Check when last the buyer/seller was online: Paxful provides information on when last each user was online and you should always pay attention to that prior to opening trades. You don't want to open up a trade with a user that hasn't logged on in weeks since you likely wouldn't get a quick response from such a seller. Keep in mind, your Bitcoins are held in escrow when you open a trade to sell coins, so you might end up with your crypto being locked up if you open a trade with a person that turns out to be unresponsive.
Pay attention to payment windows: Every trade on Paxful has a payment window during which the person buying Bitcoins has to make a payment. The minimum window for a trade is 30 minutes, while some payment windows can be as long as a few days. For example, if you open a trade to sell "X" amount of Bitcoins with a listing that has a 30-minute payment window, your coins are sent into escrow and the buyer has 30 minutes to send the payment and mark the transaction as "Paid." If the payment isn't sent within that period, your coins are released back to you and you're free to trade with another buyer.
As a general rule, the shorter the payment window, the faster the trade will be completed.
Don't release coins from escrow before you have secured payment: This couldn't be stressed enough. There is no way to reverse a Bitcoin payment, so you need to make sure the payment sent is available to you before releasing any coins in escrow. Pending transactions aren't good enough.
Don't fall for scammers asking for short-term loans: Every once in a while, you might run into a user who asks for a short-term loan. This requests usually come with a sob story of sorts and it's typically someone you have traded with in the past. Never give in to their pleas as you're guaranteed to never see any Bitcoin you send to such a person.
Paxful Summary
Paxful is a user-friendly cryptocurrency exchange that allows even people with little experience to purchase Bitcoins. Many of the payment methods available there allow you to purchase Bitcoins without giving up personal information like your Driverís License. Itís an excellent exchange for those who want their BTC purchases and sales to remain anonymous.
Bitcoins.net gives LocalBitcoins an overall rating: 4.5 out of 5