Trezor Model T Review
Trezor Model T
If you are looking to buy the latest and most secure cold storage wallet currently available on the market then you should have a look at the Trezor Model T. Billed as 'the next generation hardware wallet', it seems like the designers have been listening to customer feedback because this latest offering from Polish manufacturers, SatoshiLabs, has a few significant changes that make this HD wallet well worth the price tag.
Trezor Model T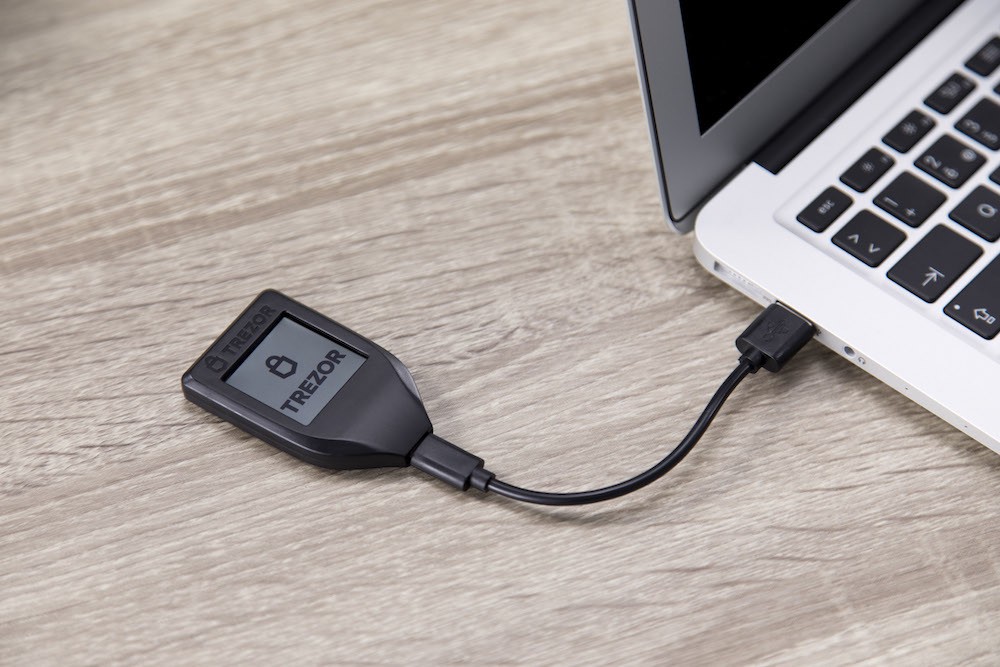 Dimensions: 64mm x 39mm x 10mm
Weight: 15g
Pros
Long Standing, Reputable Company
Double verification for transactions
Very safe and secure
RGB LCD display
microSD slot for feature expansion
Cons
Cost
Low Quality Feel
Slow customer support
Navigation only via on-screen keyboard
Just to avoid any confusion, the Trezor Model T is actually the Trezor 2, but with a USB-C (both ends are female) instead of the originally planned USB-A (male) connector. So there is no actual Trezor 2 on the market.
SatoshiLabs have drastically improved the user interface of the Trezor Model T, which has a larger and more intuitive touchscreen which aids usability. The 240 x 240 px LCD colour display will light up as soon as it is connected to your computer via its USB-C connector, and is a massive improvement on the previous display.
The feel of this new model is rather more comfortable than the previous edition, which makes this a convenient device to carry and use. The two user buttons included on the Trezor One have been removed on the Model T, and with no space for a QWERTY keyboard, all information is entered using a T-9 on-screen keyboard. This is fine because the screen incorporates everything comfortably enough, so the Trezor T is more user-friendly than before. There is also a memory capable of storing previous words from the recovery seed, which adds convenience to user input.
The size of the Model T is slightly bigger than the Trezor One, but this is not a bad thing. It gives a better, more premium feel to the device, which considering the price tag is an improvement on the previous model. It is still however made from plastic, which a lot of users don't appreciate. The Ledger Nano S is still far cheaper, but that doesn't mean that the Trezor T is not still an excellent model, with the features to match. Prices vary vastly depending on where you look on the internet, so be aware of what model you are actually buying and from whom.
Trezor Model T Security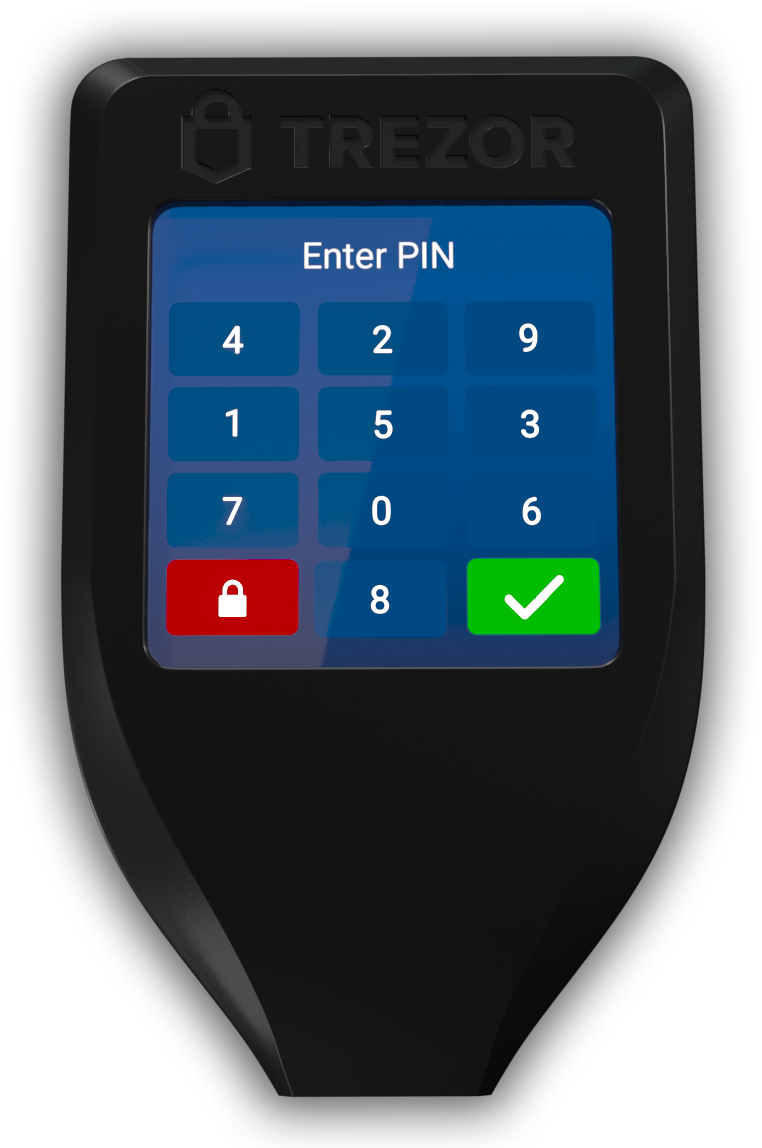 We particularly like the fact that authentication has to be done on the device before it will even draw power from your laptop or PC. Only after you have entered in your security code (correctly!) can you access the firmware, meaning that USB communication is kept secure until successful verification is given.
A clever feature that is used on the Trezor T is that the position of the numbers on the T-9 on-screen keyboard actually change with each use. This means that the user has to physically look at where each number is before they input it, which stops oil residues from your fingertips building up over the same positions. Otherwise, a savvy hacker could possibly second-guess your password by looking at the state of your keyboard. A well-thought-out security feature.
In layman's terms, if you are trying to crack the passcode on a Trezor and you get it wrong then you are made to wait a period of time before you can try again. This wait-time increases by a power of two with each new and unsuccessful attempt, so trying out 15 passwords would take about 18 hours to complete - and then the device wipes itself clean anyway. It is features like this that make us appreciate the planning that has gone into making the Trezor T as secure as possible for end-users.
It is also necessary for a transaction to be physically authenticated before it is signed and sent, which is done with a "long press to confirm" method. As you can imagine, this handy feature will save any accidental transactions being sent and headaches in the future for some users of this HD wallet!
Model T Firmware
Open source firmware that has been labelled the Trezor Core, can be upgraded and expanded to allow for reliability and future growth. Currently, the Trezor T will facilitate trading on eight different currencies, with more planned for the future. The interface of the Core user panel is well thought out, clear and user-friendly.
The word that keeps being used by SatoshiLabs for the Trezor T is 'expansibility' - which simply means that the firmware has been designed to allow for future growth by easily allowing the inclusion of future cryptocurrencies. Third-party development is well catered for on this open source platform.
A microSD card slot is also included as part of the overall idea of allowing for future expansion with advanced features, which will add to the lifespan of the Model T.
Model T Back-up
The wallet is backed up with a 12-word recovery seed phrase, compatible with the common standards for HD wallets (BIP32/39/44). What this means is that if you lose access to your Trezor through theft, damage or loss then you can recover your wallet through a new Trezor or another HD wallet that uses BIP32/39/44 technology. You could also do it the other way around and restore a 24-word seed from some other device onto a Trezor T.
Support
As for after-sales support, there is a great troubleshooter for users to work through if they need to, otherwise, the support team claims to offer responses to all enquiries within 24 hours, with solutions provided within 3 days, although we have yet to receive feedback on how accurate these claims are in reality.
Trezor Model T Summary
Early opinions seem to be that the Model T is a solid and extremely safe hardware wallet with the potential to keep pace with changes to technology and the market by allowing third-party development and the addition of future currencies. The screen, user interface and firmware seem to be better than before, but the hefty price tag for a not-entirely premium build product is still a sore point with many critics, who would choose the Ledger Nano S or the KeepKey instead, based largely on price. However, if you want a safe device with solid security features that will keep pace with the world of cryptocurrencies and are prepared to pay for it, then the Trezor Model T is one of the best options you could choose.